Marriage is powered by Vocal creators. You support
Sawyer Garrett
by reading, sharing and tipping stories...
more
Marriage is powered by Vocal.
Vocal is a platform that provides storytelling tools and engaged communities for writers, musicians, filmmakers, podcasters, and other creators to get discovered and fund their creativity.
How does Vocal work?
Creators share their stories on Vocal's communities. In return, creators earn money when they are tipped and when their stories are read.
How do I join Vocal?
Vocal welcomes creators of all shapes and sizes. Join for free and start creating.
To learn more about Vocal, visit our resources.
Show less
Wedding Planning Books You'll Love
Who needs a big-budget planner when you can craft your own perfect wedding with these wedding planning books?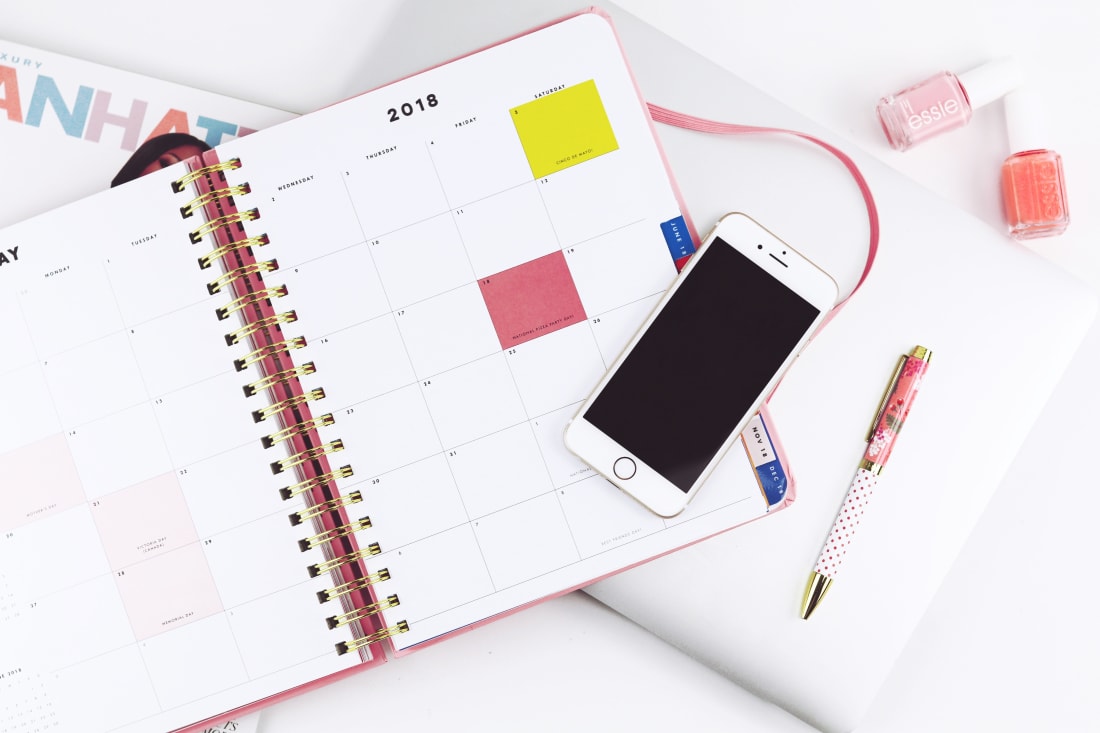 For the most important day of your life, planning is a necessity, but that doesn't mean it has to be all work and no play. Most wedding planning books not only get you organized, they offer a step-by-step guide on how to get the wedding you've always dreamed of and keep it tied up in a beautiful, keepsake package.
The Wedding Planner & Organizer by Mindy Weiss
This 127 page three-ring binder has everything you need to plan the wedding of your dreams. With multiple tabs to easily find any category, you can track your flowers, locations, any and all vendors, the bridal party, and a lot more. Author Mindy Weiss has had some A-list clients, including Eva Longoria and Gwen Stefani, so rest assured that you are in good hands.
With ample space to include your swatches, business cards, receipts, and important papers, you can keep it all in one place. A step-by-step guide to creating the perfect wedding is just what you need to get the wedding you've always wanted, while keeping stress at a minimum.
The Budget-Savvy Wedding Planner & Organizer by Jessica Bishop
You deserve the perfect wedding no matter your budget, whether it's $2,000 or $20,000. The founder of The Budget Friendly Guide website has released the ultimate guide to planning a wedding for the budget-conscious bride. Including real life weddings and how they navigate the planning process within their budgets, you get insider tips from Jessica Bishop herself. She keeps your mind in the process to stick to the budget you've got without losing quality.
Stay on top of spending in every category with this wedding planning book's helpful spreadsheets. It doesn't leave anything out, so nothing falls between the cracks to surprise you later. Map out the day and this planner will help you fill in the blanks. Plus, the planner is beautiful, and will serve as a fond reminder of how you pulled off the wedding of your dreams without breaking the bank.
The Knot Ultimate Wedding Planner & Organizer by Carley Roney
No list is complete without something from the ultimate wedding go-to, The Knot. With a whopping 1,717 reviews on Amazon, you know this planner has mapped out a ton of successful weddings, and will do the same for you. What makes it so special? Aside from the staple spreadsheets and checklists, this planner packs a punch with tons of inspiration and ideas to guide you in your vision. The color swatch page gives you a glimpse of your wedding colors so you can coordinate everything and make sure it looks picture perfect.
Discover the best dress style for your body to aid in finding the dream gown, keep track of your contacts, and become the wedding guru all your friends will flock to after attending the wedding you've got down to a T.
Loverly Wedding Planner by Kellee Khalil
Sometimes you want something a bit off the beaten path, and that can be hard to navigate. Maybe you want a gender-mixed bridal party, you need a good guide to social media norms, or assistance in not only planning, but also the etiquette for attending a same sex wedding. This beautiful planner provides the how-to, wedding checklists galore, a guide to those pesky contracts and how they work, and the ever-important insider tips from experienced wedding planner Kellee Khalil.
Dubbed "Pinterest-worthy" by Refinery29, lay out the big day with a step-by-step guide to your dream day and incorporate all of your less-than-traditional ideas just right. The resources and websites at the back of the book are lifesavers. They give you even more ideas and help in planning your dream wedding. Once again, this is a keeper even after the wedding as a reminder of the perfectly planned events.
A Practical Wedding Planner by Meg Keene
Meg Keene guides every bride to the ceremony, reception, and rehearsal dinner of her dreams with this wedding planner organizer. She starts by getting you to really decide what you want your guests to get out of the day, and then assists you in making that happen.
DIY bride? Keene outlines the pros and cons to DIY and keeps expectations realistic. She also includes interviews with weddings pros and long-time vendors so you can get an inside look on how to find the best deals that fit your budget. And here's something even better: You get information on types of flowers and their seasons, price estimates and substitutions, and you get a handy dandy calculator for alcohol. Yes, please.
Stone Fox Bride by Molly Rosen Guy
This isn't your ordinary wedding planning book. Guy brings your creativity to life and teaches you how to have the wedding YOU want—no matter how different. She is fresh. She is open about the realities of your wedding day. She is the definition of thinking out of the box. Read about other real-world weddings, how they personalized them, and get ideas about truly memorable and non-traditional ways to make your big day stand out.
Navigate every part of the planning process, even the not-so-glamorous parts. Guy guides you into not giving in to what others want for your day, because this truly is YOUR day. So you deserve your dream wedding, you stone fox bride.
The Wedding Planner Checklist by Peter Pauper Press
If you're looking for the ultimate wedding organizer checklists that fit in your purse, you've found it. Planning a wedding is already overwhelming and it's easy to forget a lot. But with this checklist, there's no losing your head. Everything is in one place. With specific categories (children's attire, a reminder of where you've registered and for what, and passwords for the websites) you can be certain that nothing will be overlooked.
Not overwhelming, this also includes a folder in the back to keep business cards, swatches, and receipts. Keep detailed notes so no matter where you are, when inspiration strikes, just whip it out and write it down. This may be small, but it's got just about everything you need to plan your dream day in 80 pages.
The Knot Book of Wedding Lists by Carley Roney
Okay, I know that we already have the Knot here, but when something's this good, I'm not leaving it out. Plus this is a bit different. Chock full of every wedding list imaginable, stay "in check" and satisfied as you cross off this wedding to-do list. Jot down miscellaneous details and questions to ask vendors, read about new wedding ideas, stay on top of wedding schedules, and a lot more. Planning the wedding you've dreamed of your whole life just got a lot easier.
Including color pictures and information about budgeting, this is a great wedding planning book for newly engaged friends, too. After they already dropped their jaws at your perfect day, of course.
The Groom's Instruction Manual by Shandon Fowler
Who says the bride gets to have all the fun? The groom need planning as well, and any question he may have—no matter how small—is answered here. Why is the bride stressed? What's this between all these wedding bands? And why do I need to wear flowers? There's advice grooms should never listen to, and there's also advice grooms need to listen to. Not only will the bride be a little less stressed knowing her groom-to-be is a bit more knowledgeable, but he'll probably feel a bit more confident when it comes to the wedding day.
The groom gets his very own step-by-step guide when it comes to his special day so he can be prepared and a bit less stressed himself. Plus it's got quite a dose of humor, so the bride will enjoy it too. He'll have a hand in planning and will be able to help participate, making it a wedding both parties can enjoy.
The Bride's Instruction Manual by Carrie Denney
You didn't think the groom was the only one who got an instruction manual, did you? In the bride's own manual, you can plan how to handle even the most stressful situations. What does one do if she's inundated with wedding crashers? You'll also learn about floral arrangements, invitations, and get tips on saving for the big day. The humor throughout keeps you from losing your mind and it makes it easier to digest so much information.
Choose the perfect date for your wedding with their tips and discover how to find the dress you've always dreamed of on your walk down the aisle. With cheat sheets to keep the wedding on track, this is a must for every bride to thoroughly enjoy the planning process.
How to Plan Your Own Wedding and Save Thousands - Without Going Crazy by Tracy Leigh
You've been dreaming of the perfect wedding since you saw Princess Diana's. You have the color scheme and a vague idea of the day, but there are a LOT of variables that can pop up that you may not be prepared for. This planner answers questions you never knew to ask, providing a lot of information on every aspect of the wedding—from centerpieces and music to bridesmaid accessories and silverware at the reception.
Leigh explains budget for the not-so-budget-savvy, breaking it down and helping you stay where you want to be with helpful tips and advice, because everybody needs to know how to plan a wedding on a budget. This comprehensive wedding planning book provides insider secrets on how to cut corners and keep up with your vision at the same time. With every bit of information you need to plan the wedding so the day is stress-free, this is a must.
Don't despair, dear brides (and grooms). The perfect day is within your grasp. A good planner is essential (and will literally save you thousands on a wedding planner). Whether you're a bride in need of a step-by-step guide or just want to know the ins and outs of the business to get the best prices, you're sure to find everything you need within a wedding planning book. And you will not lose your mind getting bogged down in the details. Now go forth. Create the wedding of your dreams!