Marriage is powered by Vocal creators. You support
Lauren Williamson
by reading, sharing and tipping stories...
more
Marriage is powered by Vocal.
Vocal is a platform that provides storytelling tools and engaged communities for writers, musicians, filmmakers, podcasters, and other creators to get discovered and fund their creativity.
How does Vocal work?
Creators share their stories on Vocal's communities. In return, creators earn money when they are tipped and when their stories are read.
How do I join Vocal?
Vocal welcomes creators of all shapes and sizes. Join for free and start creating.
To learn more about Vocal, visit our resources.
Show less
Photo Booth Photos Are the Only Wedding Favour You Need!
Five Pictures that You Should Definitely Get Clicked at Your Wedding Photo Booth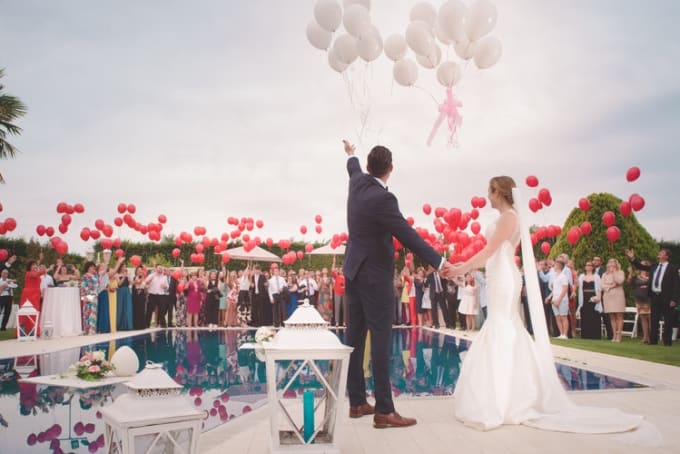 For most of us, it's a taken-for-granted thing that there will be some kind of photography or videography of our wedding day. Weddings are one of the biggest milestones in one's life! Wedding photography has evolved to become a traditional and important element of that significant day. Times are changing, allowing our imagination to run wild and do things our way on our special day. Wedding photography is no different. There are so many different ways of capturing the big day on film. But one thing always remains the same—the love for capturing moments in physical prints by just-married couples.
We are sure most of you would have heard and actually believe that "a picture is worth a thousand words"! So, a picture can convey the essence much more effectively than a detailed description. Also, who can deny that an afternoon is spent well going through your wedding album, flicking through the happy faces! But a wedding album is incomplete without the fun and candid photos of the attendees, right? That's where photo booths come into the picture. If you want a perfect addition to your special day, go for a wedding photo booth hire. Occasions Photo Booth is a quick, convenient, and affordable photo booth rental service. They cater to all kinds of events, and make it so much fun and exciting for your guests that they will remember it for a long time.
The Top Five Photos that Need to Be Taken at Any Wedding Photo Booth:
It's time to rethink all those chocolate boxes and small bottles of champagne or gin as favours. Instead, spend that money on a wedding favour that doesn't get eaten or drunk in a minute. As all married couples have a clearer idea, the wedding day flies by so quickly that many moments can get missed in the blink of an eye. Photos help to capture and cherish such special, happy moments. Couples can look back on these to relive their day. Yes, so we are asking you to hire a photo booth in London, and send back your guests with a wedding favour (read: memorabilia) of a stack of photos of themselves having an amazing time at your wedding.

1. Bride & Groom
 It sounds quite obvious, but you would be surprised to know it's just the opposite that actually happens. Newlyweds are so caught up with the work, rituals, and numerous things to look into, that they often forget to jump in the booth. But your wedding day is the perfect opportunity to let your hair down and bring on those happy couple smiles. It's your chance to be geeky, silly-romantic, or go crazy—as your heart desires.

2. Parents & Grandparents
As we say, old is gold! Parents and grandparents are precious to everyone (well, at least almost everyone!)! Who would want to miss out a session on the booth having fun with them?! A multi-generational photo is always special, and more so on such a special occasion. Insert the right amount of fun and laughter, and you shall have the best family photo ever.

3. Wedding Squad
Yes, we are talking about the bridesmaids, groomsmen, flower girls, and page boys, etc. As much as we like to think that our bridesmaids shall repeat that dress or groomsmen will be matching it the same way again, we know it's not happening. Also, what could be more adorable than cute as button kids in their cute outfits? So, it's time to immortalize it all in the famous photo booth.

4. The Guests
Now, we all know, a wedding is not quite the same without the people present. So, your guests are all the more important and need to go into the photo frame with all of their craziness, gorgeousness, genuine smiles, and laughter etc. And they will be looking back on the photos, in the years to come and will be remembering the great time they had.

5. The Entertainers
And finally, don't forget the people who made your wedding as entertaining as it is. Whether you have booked a DJ, or a magician, or a band etc., it's great to invite them all into the booth to click pictures with the couple of the hour.
So, these were the must-five pictures that you should definitely get clicked at your wedding photo booth. These shall go on to become a part of an amazing wedding album and you can show them to your grandchildren years down the line.