Marriage is powered by Vocal creators. You support
Lauren Williamson
by reading, sharing and tipping stories...
more
Marriage is powered by Vocal.
Vocal is a platform that provides storytelling tools and engaged communities for writers, musicians, filmmakers, podcasters, and other creators to get discovered and fund their creativity.
How does Vocal work?
Creators share their stories on Vocal's communities. In return, creators earn money when they are tipped and when their stories are read.
How do I join Vocal?
Vocal welcomes creators of all shapes and sizes. Join for free and start creating.
To learn more about Vocal, visit our resources.
Show less
All Those Indian Wedding Rituals Which Need Great Music at the Background!
As unique and diverse as the culture of India is, it has equally extravagant and elaborate wedding functions. Weddings aren't just a matter of a single day/event here, but extend for a prolonged span, with each day having some fun, enjoyable events.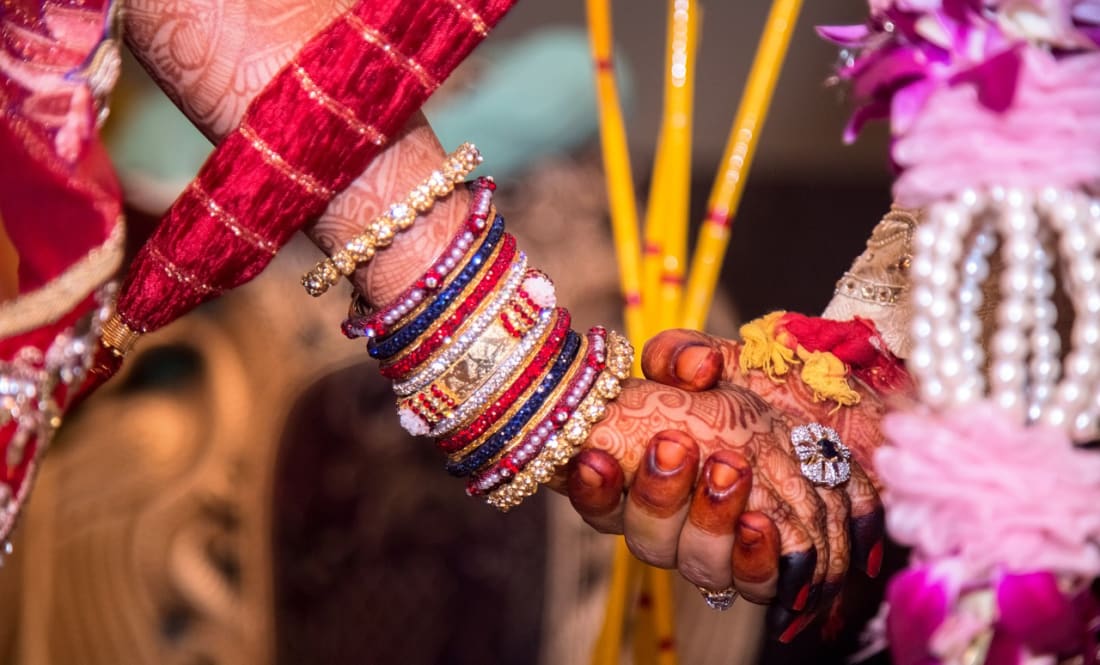 Needless to say, Indian weddings are a bright, colourful, and unforgettable melange of several customs, rituals, and events. Indian weddings are known to be big fat weddings with lots of music, dance, food, and whatnot. They are known for their unique attributes like colourful attires and jolly customs all over the world. If you take our advice, you should be attending at least one Indian wedding in your life, even if you are not an Indian! We bet you will enjoy your heart out and remember it all lifelong. Shake a leg to Bollywood songs and eat a plate full of rich Indian desserts, and you will be on the top of the world.
As unique and diverse as the culture of India is, it has equally extravagant and elaborate wedding functions. Weddings aren't just a matter of a single day/event here, but extend for a prolonged span, with each day having some fun, enjoyable events. They start from the bachelor's night to the mehndi and sangeet and haldi and wedding, and go on to the final vidai (farewell to the bride as she leaves for her marital home) and reception. Whew, we got tired of just saying it! Imagine the hustle, bustle, and festivities of the entire week and the experience of the people! Every bride looks forward to her wedding (week, in this case), and make sure that it's an unforgettable experience not only for her, but for each of her guests. And for that, you definitely need music! And food! So, let us take away your worries regarding the wedding music as you can simply hire Asian wedding DJ's. Dynamic weddings are well known for offering their top-quality wedding services to make your wedding day nothing less than perfect. They offer a wide range of services like décor, DJs, venues, mandaps, event planning, as well as the perfect wedding music.
Wedding week events that can't do without music
What's a wedding without a little music, right? And that too, loud and bold Indian weddings! There have got to be songs and dance and a whole lot of fun. Weddings are the only times when old uncles let loose and shy aunties rock the dance floor. Your mother and in-law might dance like never before, while the younger dance crews of cousins and sisters may dance right into someone's heart. So, yeah, Indian wedding music and dance can do all of that. A good wedding week needs its heroes, and the music is definitely one of them. So, let's take a look into what are the various Indian wedding rituals which can't do without music:

Sangeet: This event has sangeet, or music, in its name itself! So how could this not be in our list? This event is basically a musical evening when family members from the bride's side as well as the groom's side have a dance off. It also has certain special performances of the bride, groom, or even their parents which makes great music and a hot DJ is a definite must.
Mehndi: This is one of our most loved events in an Indian wedding. It includes the bride and all the girl members of her team bride to have their hands all decked up with henna. Professionals are called in and they draw intricate, beautiful, stunning designs on the hands of each. It's a real treat to see those henna-adorned hands and dance to traditional Indian music.
Haldi: This is one of the most colourful events of an Indian wedding. Haldi takes place on the auspicious morning of the wedding day when the bride and groom both are smeared with haldi or turmeric on their faces, hands, and feet. All the family members join in to give them blessings for a happy married life. This is more of an outdoor event and an outdoor DJ setting works wonders for this occasion.
Wedding: And finally, it's the big day! How could the most special day of a couple's life be all music-free and boring? It couldn't, right? The auspicious wedding ceremony should be performed with a background of traditional Indian Shehnai music while the post wedding celebrations require shaking your hips to Bollywood songs. Come, show us those steps, Auntyji!
So, these were some of the many events of an Indian wedding which require music at its best. Modern day weddings use musical entertainment in the best way ever, and need a tinge of everything from family performances to a happening DJ, to a dance crazy crowd, and even more. So ready to make your wedding even more memorable with the correct playlist?