Marriage is powered by Vocal creators. You support
Sherry Campbell
by reading, sharing and tipping stories...
more
Marriage is powered by Vocal.
Vocal is a platform that provides storytelling tools and engaged communities for writers, musicians, filmmakers, podcasters, and other creators to get discovered and fund their creativity.
How does Vocal work?
Creators share their stories on Vocal's communities. In return, creators earn money when they are tipped and when their stories are read.
How do I join Vocal?
Vocal welcomes creators of all shapes and sizes. Join for free and start creating.
To learn more about Vocal, visit our resources.
Show less
10 Best Foundations for Your Wedding Day
One of the most important aspects of planning your wedding day is your makeup. You want to be the best version of yourself and it all starts with a fresh face. Here is a list of the best foundations for your wedding day.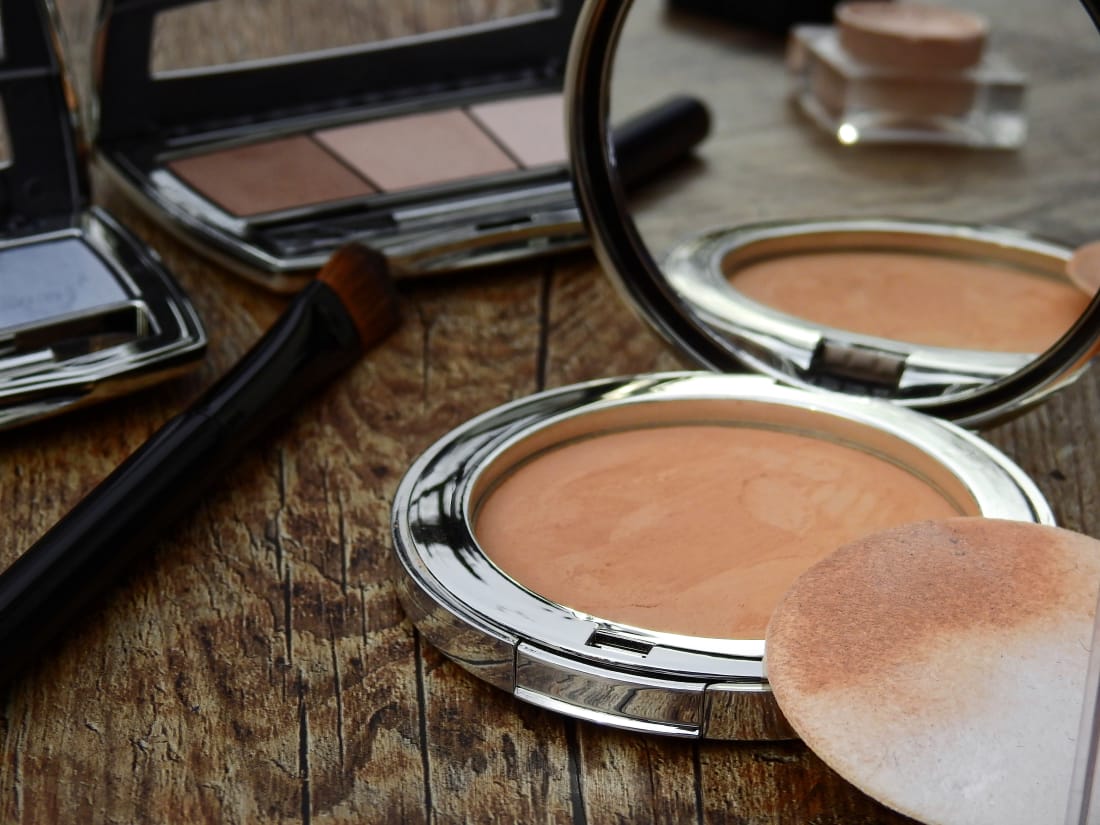 Weddings are arguably the most memorable night of a person's life. Growing up, we dream of our perfect wedding, that everything is curated from the guest list down to the food. However, the most important aspect of the whole ceremony is of course—the bride. In this moment of time, it is the bride's time to shine and she should do so in flawless, seemingly natural makeup. 
Luckily, the top Sephora products and our favorite makeup products by Ulta Beauty offer foundations, bb creams, and cc creams that work with all skin types. For the big day, you should pamper yourself like a queen and choose only the best makeup brands that are recommended by the best and most famous makeup artists, which also fit your skin tone perfectly. There are many foundations on the market that promise the perfect finish to a fresh face, but we gathered our top recommendations. Keep scrolling to discover the best foundations for your wedding day.
Ultra HD Invisible Cover Foundation by Make Up For Ever
This product is one of the top-selling foundations for a reason. Touch up your face with buildable-to-medium coverage that is available in 40 shades. A great attribute of this product is the weightless sensation that makes it feel like a second-skin, because the great thing about good makeup is feeling like you're not wearing any at all. You will never feel as though you are wearing a liquid foundation and your skin will look flawless covering up any redness or dark circles under your eyes. Besides giving your face an all natural glow, it keeps your skin hydrated and nourished for a healthy and fresh face. 

All Day Luminous Weightless Foundation by NARS
Weddings are known for being an all-day event starting from the very early morning and ending extremely late night. With the right foundations for your wedding day, your face will be looking flawless from beginning to end. This product is an oil-free liquid foundation that doubles as a cc cream by neutralizing discoloration and giving you that natural appeal for an entire 16-hour long wear. You can also add a cushion compact over your foundation for a smoother effect if desired. It's weightless, long-wear technology provides all skin types with a comfortable and breathable feel which is perfect for an all day wedding event. 

Diorskin Forever Undercover Foundation by Dior
With the simple dab of your finger, apply Undercover Foundation to problem areas, or for full coverage use a foundation brush. This product is perfect for women with sensitive, dry, or oily skin. The matte finish lasts a whole 24 hours that leaves you with a natural glow from the day into the night. In addition, this specific product contains the highest level of pigments in comparison to all of Dior's foundations resulting in fuller coverage. The best thing about a 24-hour long wear means that you never have to touch up for your big day!

Full Cover Foundation Concentrate by Marc Jacobs Beauty
Less is more with the Full Cover Foundation Concentrate. This innovative foundation takes no more than a single dot to completely transform your face into the silky, natural skin that you desire for your wedding day. This product can be used for both normal and oily skin as it is an oil-free base that blends instantly across any complexion. Don't worry if you have any blemishes or other imperfections, this foundation will cover it right up and give you the skin you always dreamed of, leaving you with a soft, dewy finish.

Flawless Fusion Ultra-Longwear Foundation by Laura Mercier
If you're looking for a long-wearing, oil-free, and resistant liquid foundation, look no further. The flawless fusion is perfect for all skin types and comes with a matte finish. You can get lasting wear and medium to full coverage without the added weight. With Laura Mercier Skin Fusion Technology, your foundation will be sealed into place for a total 15 hours with high performance that is sweat, humidity and water resistant. 
Before you apply, try adding a bb cream to problem areas and see as they vanish after applying your foundation. The color mixes well into skin tones and wears evenly on top of another product. The matte finish is a bonus—it will never fall flat or become cakey. It takes away all imperfections while maintaining that silky, natural glow.

Synchro Skin Glow Luminizing Fluid Foundation by Shiseido
Everything you want in a product is in this little bottle. Medium coverage, inclusive of all skin types, and a radiant finish topping it off with SPF 20 for those outdoor weddings. This is known for being a hydrating foundation that works all day with your skin's condition—no wonder why it is an Allue Beauty Award Winner. 
The one thing that women wish to have throughout their wedding is an even skin tone with consistent moisture levels throughout the day, which is exactly what this foundation offers. It will leave your skin looking fresh and beautiful while also being light weight, comparable to a cushion compact. Be sure to shake well before you apply it so the product disperses evenly. You can easily build your desired coverage by adding additional layers.

Aqua Foundation by Koh Gen Do
Aqua Foundation is here for all your medium coverage needs. For all skin types: sensitive, normal, dry, combination, and oily skin, you can depend on this foundation for that all-natural finish that will make your beauty seem effortless. 
This Japanese brand is known for being long-wearing and featherweight, brightening up your problematic areas. With the pressure of walking down the aisle, you may build up a sweat, but this product is sweat resistant and oil resistant, leaving you with hydrated skin and a flawless complexion. When applying this foundation, do so in buildable layers so it fits evenly with your skin tone. Gently pat it into your skin at all angles blurring and lines and pores for a smooth finish. 

All Hours Longwear Natural Matte Foundation by Yves Saint Laurent
YSL is arguably the goddess of all make-up products. Specifically, this All Hours Longwear Natural Matte Foundation will last a bride an entire 24-hours with no need for touch ups. It is useful for medium-to-full-coverage, diminishing all unwanted pores and blemishes on your wedding day. A bonus of this product is that it does not have a cakey effect and will not dry or flake. 
For your benefit, it comes in 33 shades and has flexible pigmentation that results in a fresh, glowing face. You will forget that you are wearing makeup with this foundation as it is both weightless and comfortable, as if you have nothing on. The basic formula is also infused with black tea antioxidants that care for your skin in a way that no other brand can.  

Luminous Silk Foundation by Giorgio Armani Beauty
Giorgio Armani is a pretty penny to pay, but well worth the price tag. This medium coverage foundation gives a radiant, silky finish unlike the other natural and matte foundations that we are used to using. Its award-winning formula has a micro-fil technology that combines high-impact pigments with a weightless feel. In fact, this product was inspired by the silk worn by kings and emperors. With the application of this foundation, it will have you feeling like an empress in no time. 
Double Wear Stay-in-Place Makeup by Estee Lauder
If you need that extra stamina in your makeup to build your confidence, the Estee Lauder Double Wear Stay-in-Place Makeup is the one for you. It leaves your face both flawless and natural with a matte finish diminishing any marks or lines on your face. Not only is it oil-free and carries shine control, but it is also non-acnegenic. Often, we feel that double wear feels heavy on our face, but with this product, you will barely notice it at all.